Boat Parking And Storage
Our do-it-yourself boat storage facility gives you complete control of your vessel!
Join our boater cooperative boat yard and store your boat in Mattapoisett this winter.
Experience the difference that do-it-yourself storage yard makes. Here at Brownell Boat Transport storage yard, owners and crew maintain total control of their boats and enjoy a boater cooperative atmosphere. Make your first and last voyage of the season to Mattapoisett Harbor on Buzzard's Bay and pick up one of our complimentary moorings. Make a mooring reservation for winter boat storage today.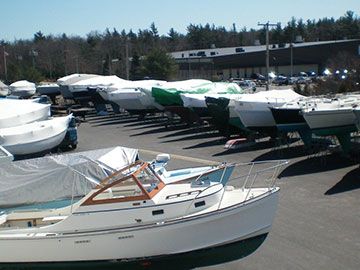 Benefits of do-it-yourself boat storage:
Do you own work, at your own pace, when you need it
Hire contractors to work directly for you, rather than using the boat yard's employees
Electricity and water access to every boat
Boat stand and use included in our clean and paved boat storage yard
Personal storage lockers for tools and supplies
Clean restrooms in our captain's lounge as well as vending machines
Any other boat haul, launch, or transport need!
Enjoy your stay at our Do-It-Yourself Boat Storage Facility located in Mattapoisett.
Pick up one of our complimentary moorings and experience the best in winter boat storage. Schedule your boat haul and launch with us and enjoy our protected dry dock storage yard located one mile from the Mattapoisett Ramp. Contact Brownell Boat Transport today to learn more.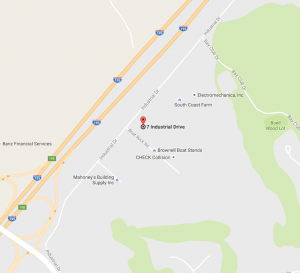 How to Prepare Your Boat for Winter Boat Storage
If you've already hired Brownell Boat Transport for your boat haul and boat transport, then you're ready to prepare your boat for winter storage. Boats are an investment, and as boat owners you know the time and energy you put into your vessel. Preparing for winter storage, while less exciting than bringing your boat out of storage for spring and summer use, is still a vital part of caring for your boat. Here are a few things to keep in mind as you prepare for winter boat storage at our dry dock storage yard.
Start by giving your boat's interior a thorough cleaning, empty your trash, varnish the word, and make sure there is nothing damp that could lead to mold growth. If your boat has an engine, begin by changing your oil and filter, then flush your coolant system and fill it with fresh antifreeze. Disconnect your battery and fill up your gas tank. Be sure to use a gasoline stabilizer so that your fuel is ready to use in spring. We suggest doing some repairs while your boat is out of the water, as well as giving it a good wax and wash before putting on the boat cover.
Living in New England means you need to carefully winterize your boat — it gets pretty cold at our Mattapoisett boat storage facility! Take care with your winterization process, and talk with the other boat owners at our do-it-yourself boat storage yard, to get tips about caring for your vessel. Contact Brownell Boat Transport today to get started.